The story of Esprit Gourmand begins with Kourken Najarian, of Armenian origin, who founded a trading company in Marseille in 1922, specialising in importing and distributing nuts and dried fruits.
In 1951, his son, Jean-Baptiste Najarian, expanded the business with the development of nut roasting techniques, making Esprit Gourmand the oldest nut roasting company still in activity in France!
In 1995, the company launched a range of products directed to the luxury hospitality industry. And since 2013, the company, still family-owned, has been run by Jean-Baptiste's three children: Catherine, Didier and Éric.
Meet Didier Najarian at the heart of the factory, and discover his manufacturing secrets.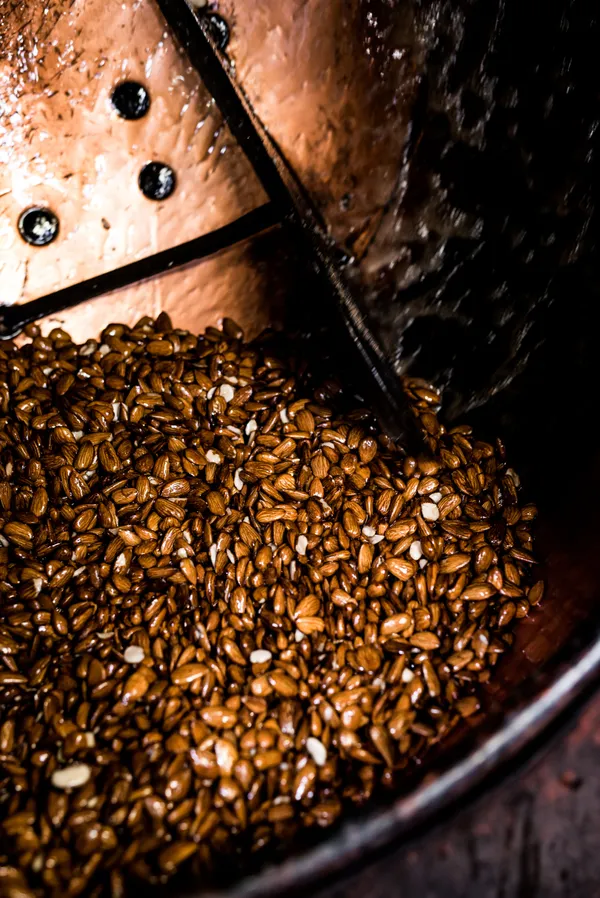 Esprit Gourmand's priority is to supply top-quality products from the best origins and the latest harvests. We test the organoleptic and microbiological qualities of our products at various stages of the manufacturing process. As part of our sustainable development policy, every effort is made to limit our environmental impact. We have chosen to give priority to products from the Mediterranean basin and from France when available, to develop an organic range and to limit the use of plastic, replacing it with compostable biomaterials.