Wellness and Spas
A specific range has been developed to meet the specific needs for SPAS and wellness centers within the hospitality and tourism sector.
The range
We offer a range of nuts and dried fruits in bulk or individual packaging as well as organic cereal bars for relaxation area.
Find out more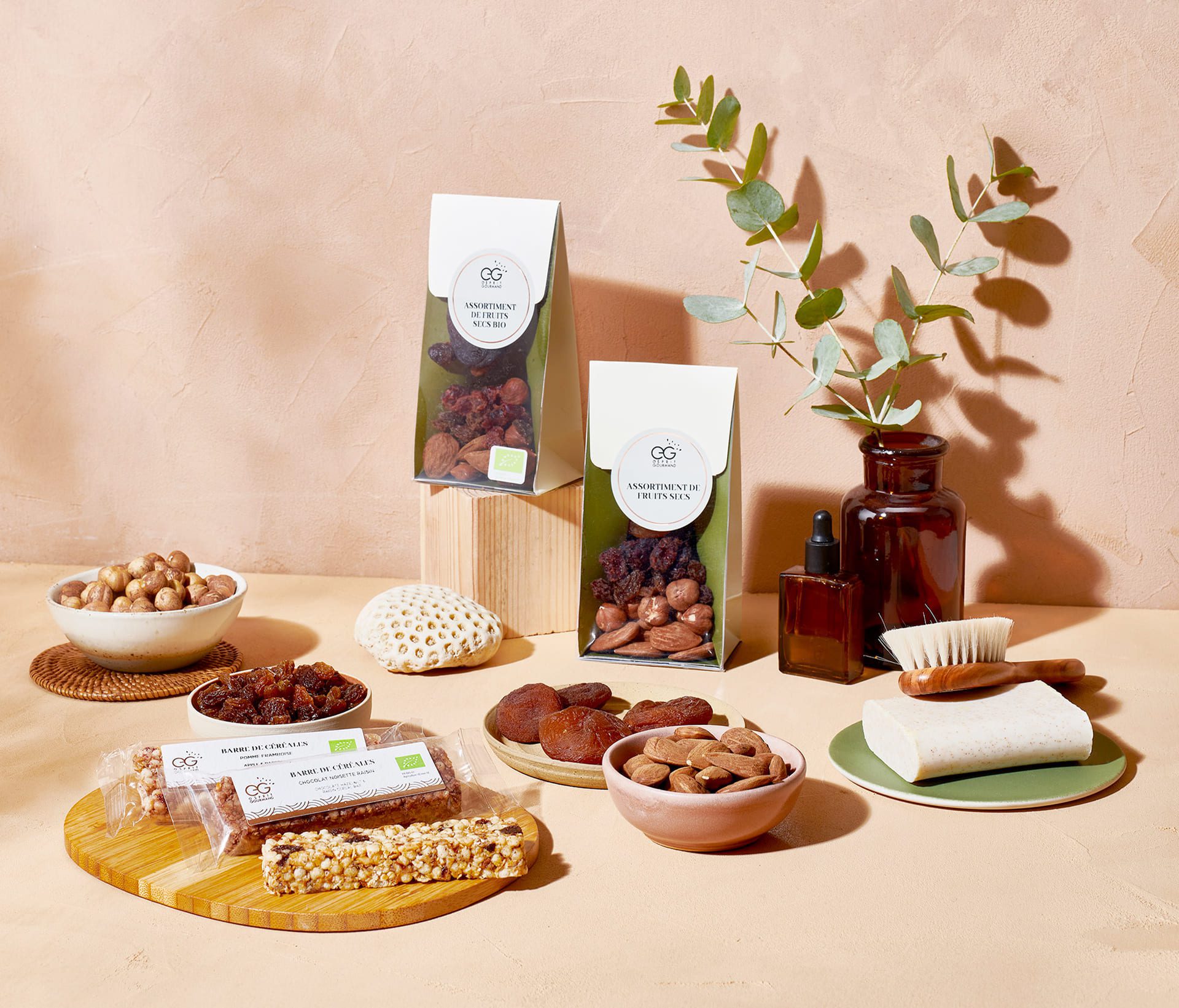 Fruit juices
Our fruit juices range is fully organic. It includes 7 flavours in 24cl individual bottles.
Squeezed in Provence using traditional methods, our juices are flash pasteurised. This process destroys micro-organisms whilst preserving the fruits nutritional qualities. It also guarantees a long shelf life.
Discover more